Parent /Teacher Conferences are scheduled to occur Thursday, March 16, 2023. Students will dismiss at 2:30 p.m. Each school will provide parents the specific times and details regarding the conferences. Students and faculty will observe Spring Break the week of March 20, 2023 to March 24, 2023. WCSD will resume classes on Monday, March 27, 2023 at regular time.
We are so thankful for our school counselors here at Watson Chapel! Teaching classes, counseling students, supporting teachers & everything in between - the job can be tough but they always meet the challenge. Thank you so much for your hard work & dedication to our students!
Kindergarten Pre-Registration for the 2023-2024 school year is being held March 6-10! See attached image for more information.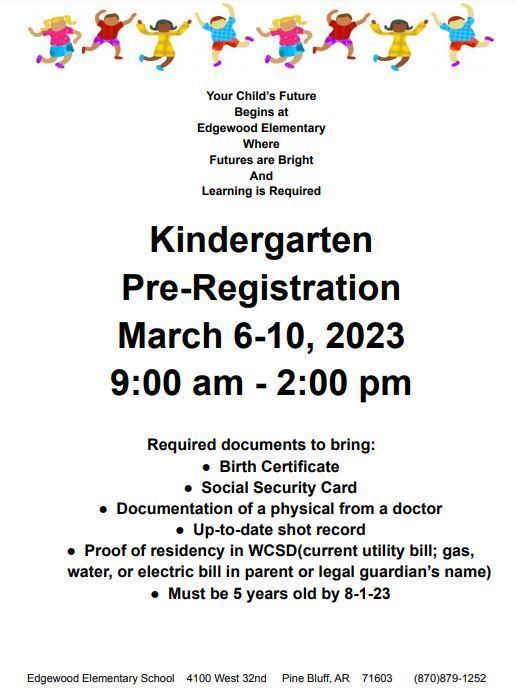 LL Owen Parents, you will notice a change on the breakfast menu starting next week. We've noticed the students seem more excited about breakfast when they have more items to chose from. So we are going to have three items they can choose from each day, as well as milk, juice and fruit. LL Owen is our test school for this change, if the students enjoy this, we will see about expanding the breakfast choices at the others schools as well. Paula Bailey, Food Service Director, 870-515-4090 or
pbailey@wcmail.k12.ar.us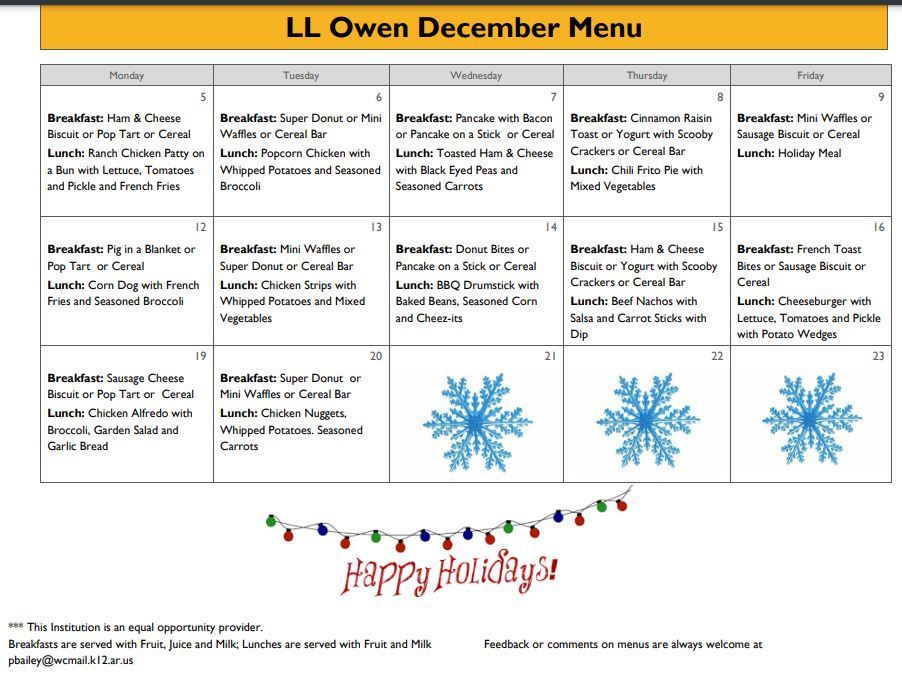 Calling all parents and families! You're invited to join the Social Media Awareness Campaign (SMACtalk) for a series of evening webinars about social media and internet safety. Our first event will be Monday, November 14 at 6:30 p.m. Sign up at smactalk.info/parent-webinars to receive the Zoom link. Our guest speaker will be Ebony Mitchell, Miss Arkansas 2022, whose platform is A Responsible Digital You. Facebook:
https://www.facebook.com/ArkansasEd
Twitter:
https://twitter.com/ArkansasEd/status/1587863268617777152
​Sergeant Stocker &​ the WCSD JROTC Cadets came to LL Owen Elementary School on September 1, 2022 and gave a training session for the LL Owen 2nd & 3rd Grade future Cadets. In this training our LL Owen Cadets learned how to do cadence, march, fold the flags and how to raise the flags. Our scholars were very excited to be able to learn from the WCSD JROTC Cadets. At LL Owen after Labor Day Holiday, we will have our LL Owen Cadets use what they learned each day when we present our flags for our building to start our day. Thanks, Sergeant Stocker & the WCSD JROTC Cadets.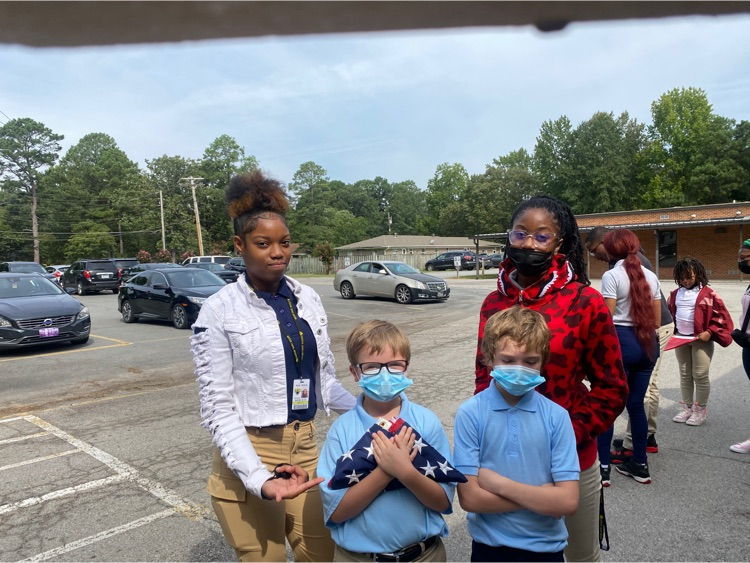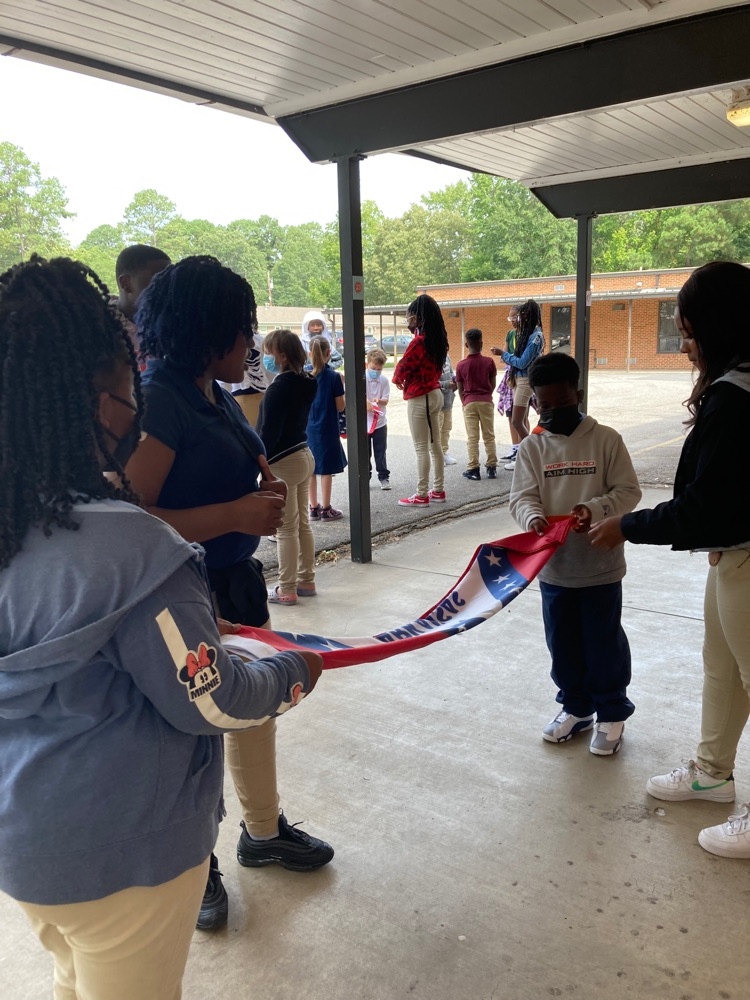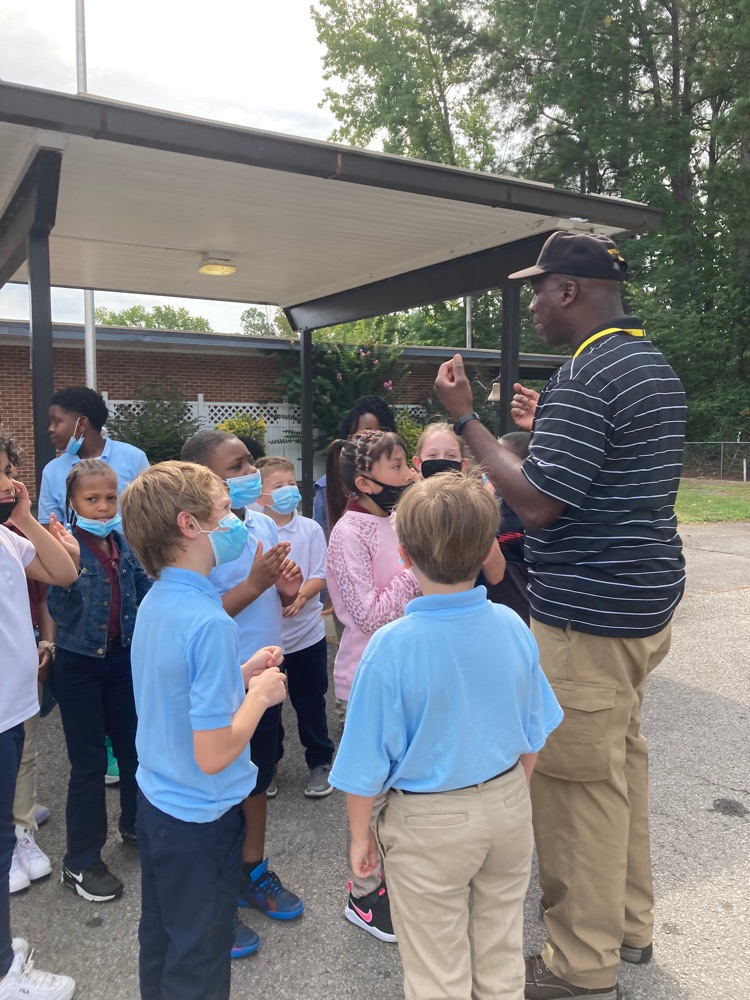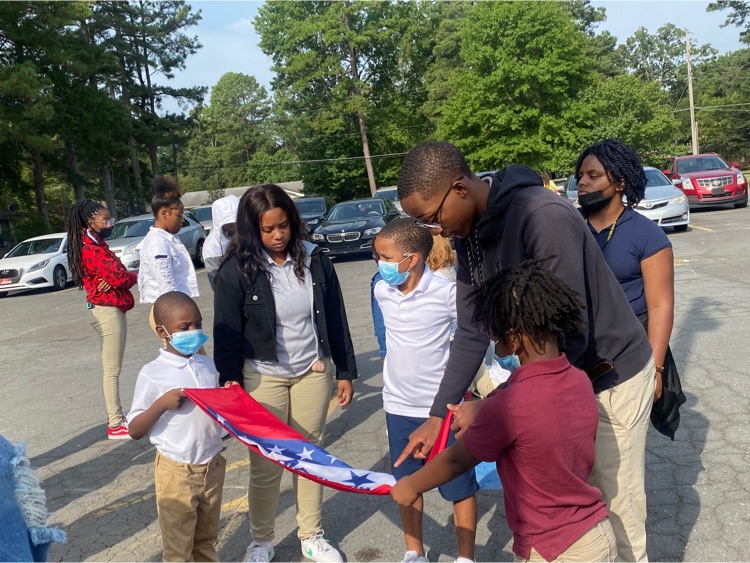 LL Owen Red Ribbon Assembly/Balloon Release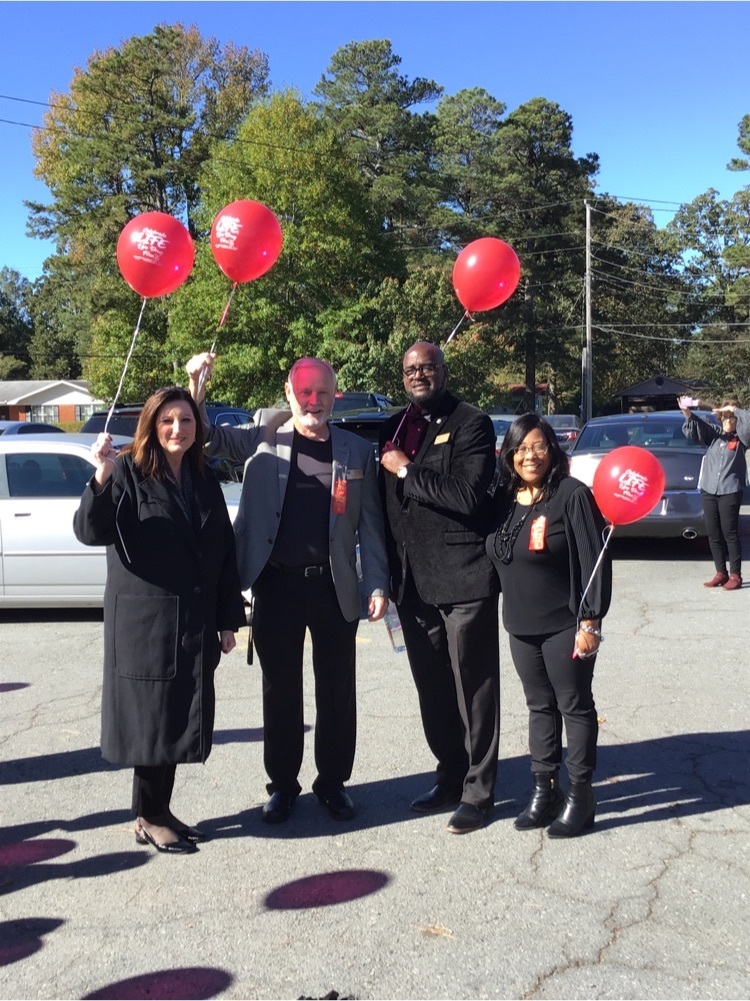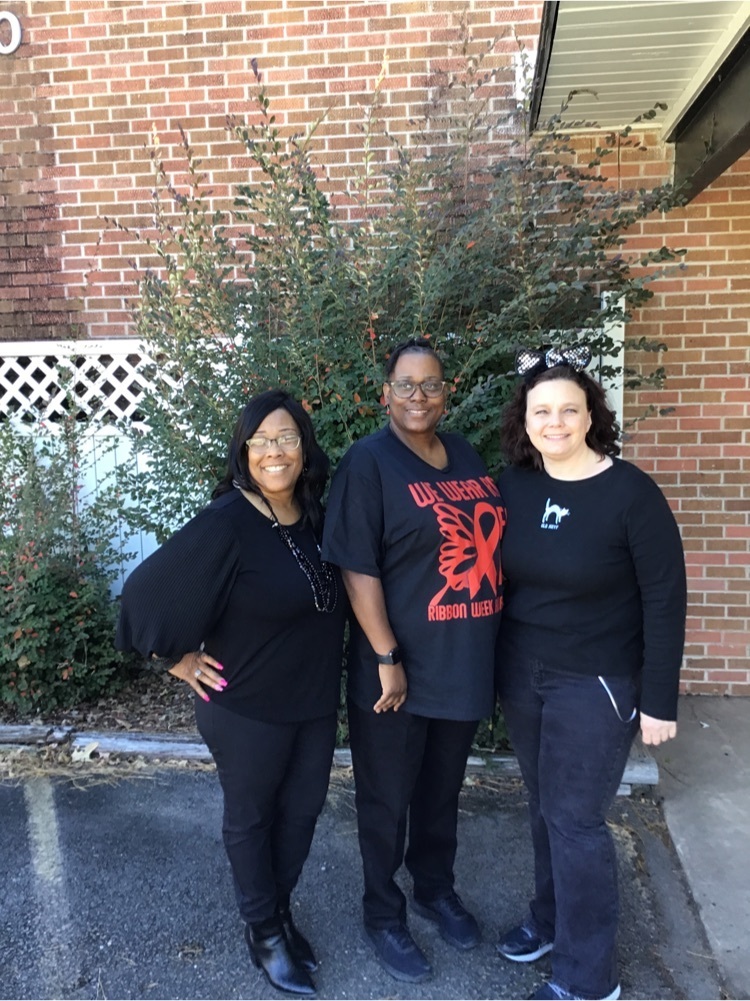 LL Owen Red Ribbon Assembly/Balloon Release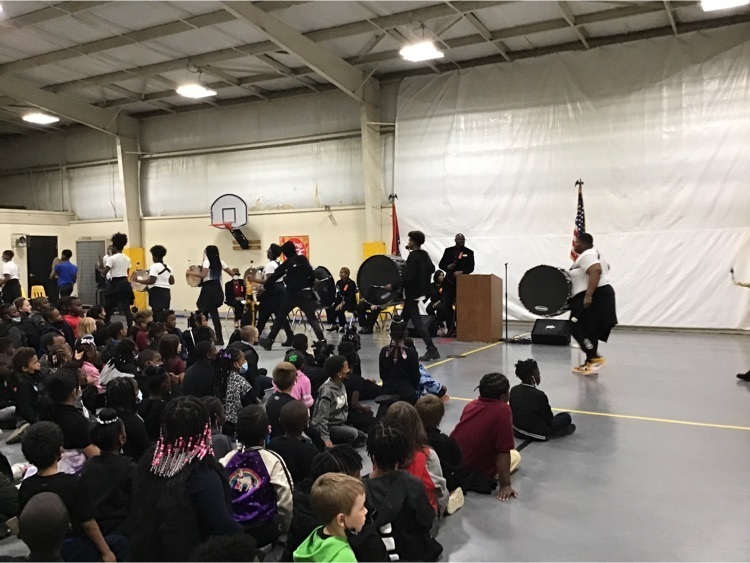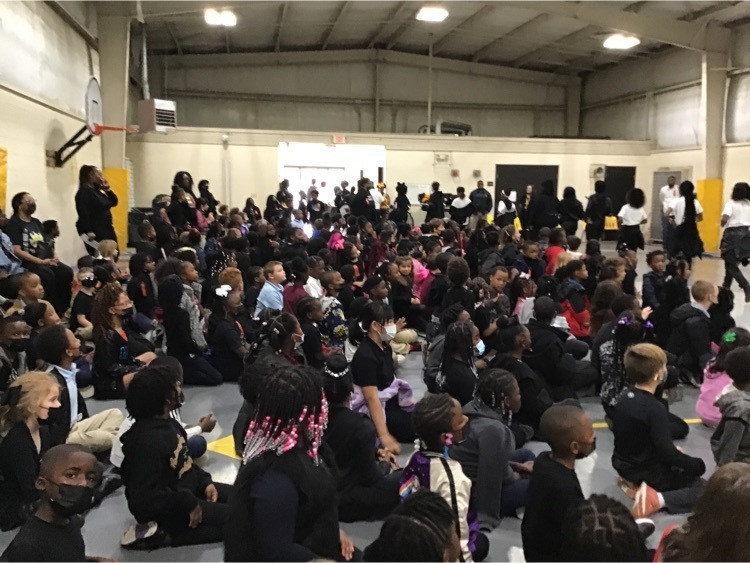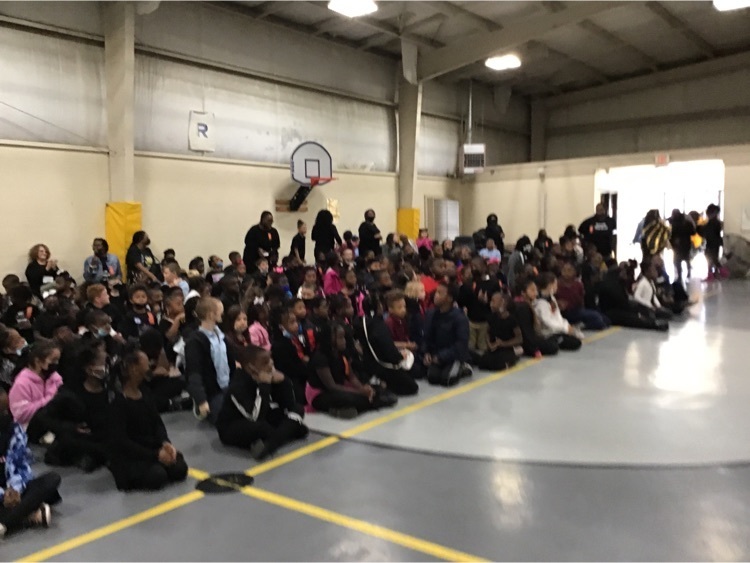 LL Owen Red Ribbon Assembly/Balloon Release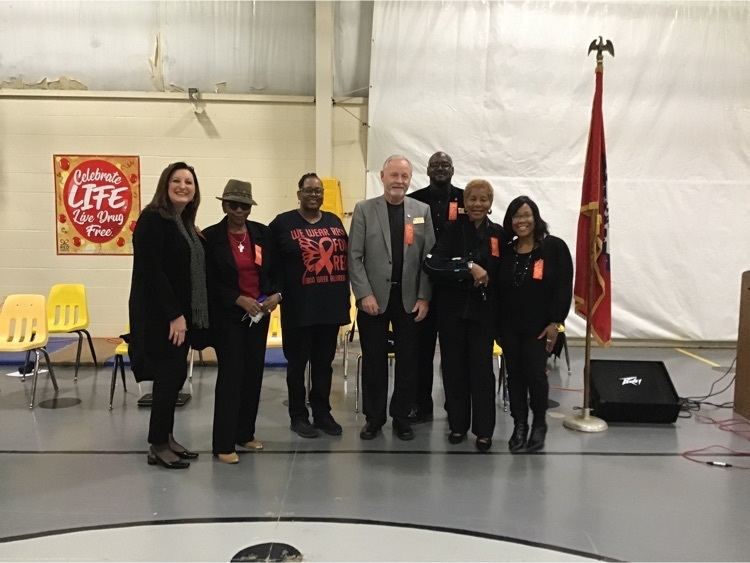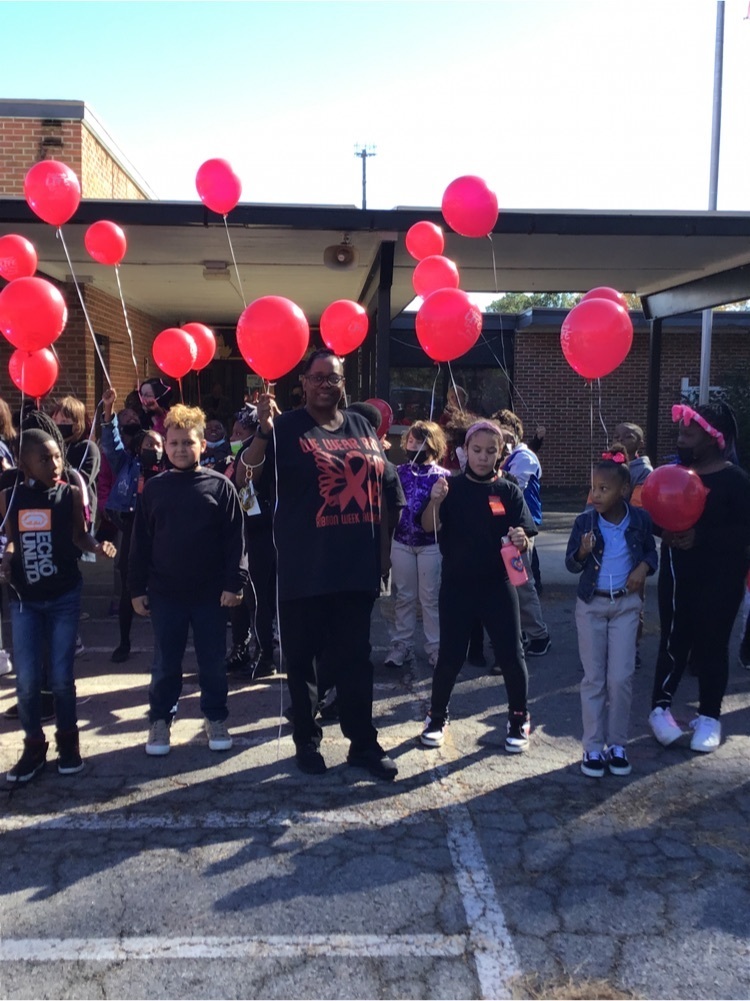 Third Grade students at LL Owen Elementary participated in the Arkansas Peace Week Art Contest last month. Over 1,000 students from across the state entered. Kynedi Bennett, Lilly Hughes, and Ka'Miya Bradley (seated left to right, front row) were chosen as finalists. Their artwork was displayed at the Arkansas State Capitol from September 18-25, 2022. Art Teacher Ashley McDonald attended the award ceremony at the Capitol on September 24, 2022.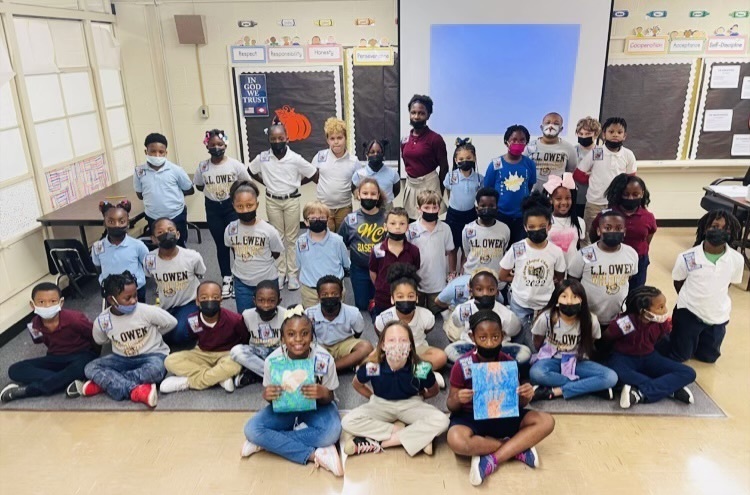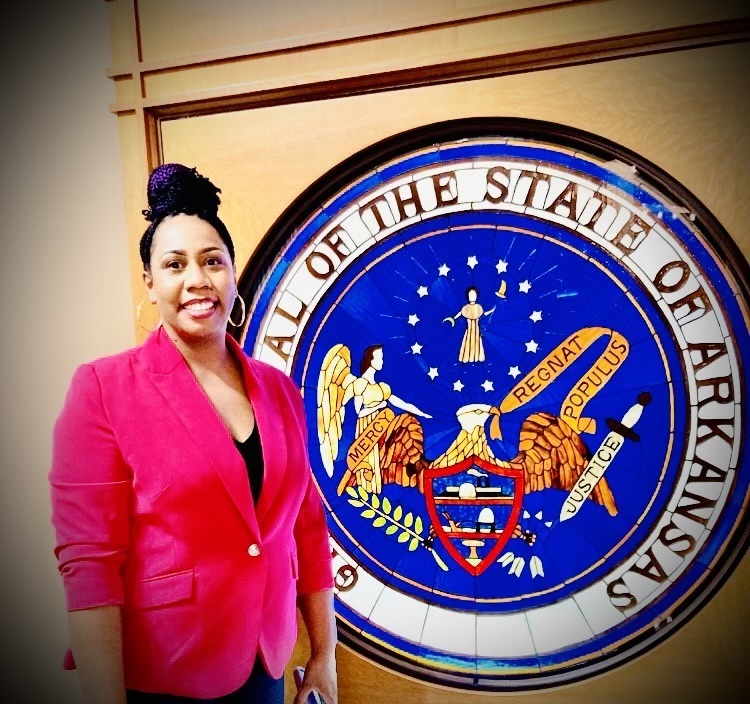 Craig O'Neill from Channel 11 news came to L.L. Owen to read a book to the 2nd Grade classes. Mr. O'Neill read the story "Kaia and the Bees" that was from the Arkansas Diamond Award.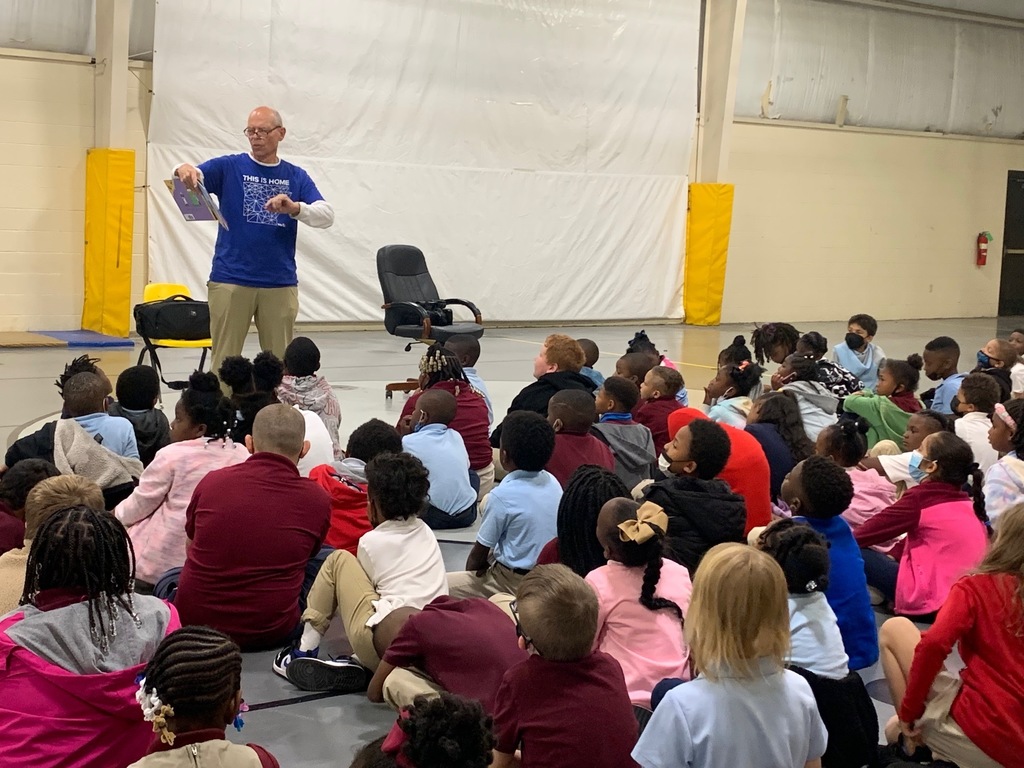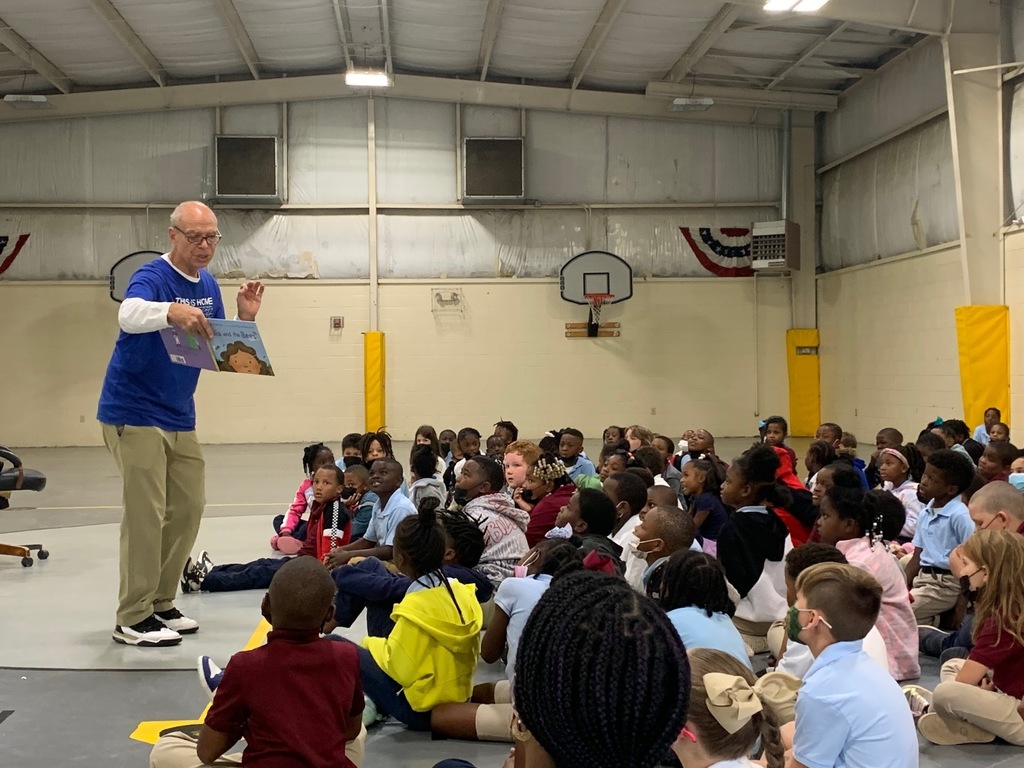 Watson Chapel School District will hold its annual Report to the Public on Monday, October 10 at 5:30 pm before the monthly board meeting at Central Office.
Today is the day! Go to your polling site and cast your vote for Watson Chapel!!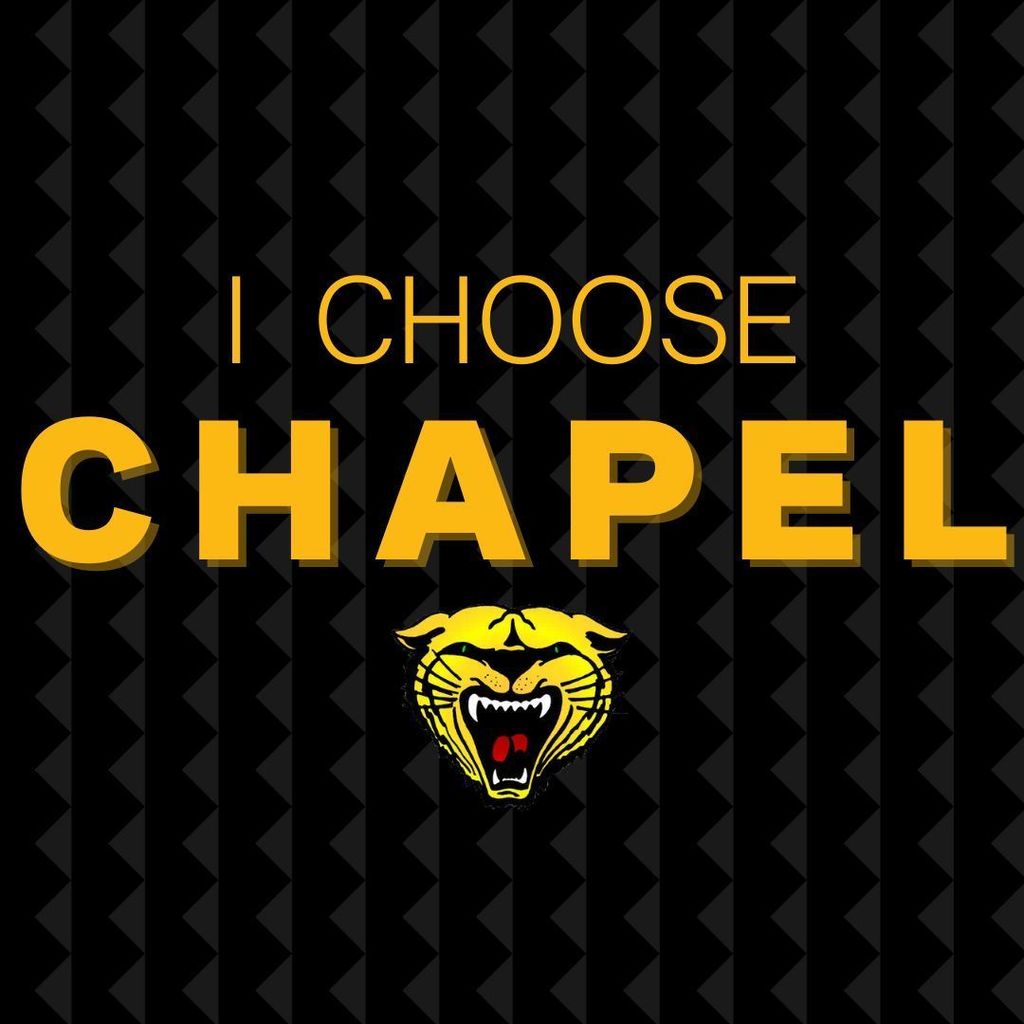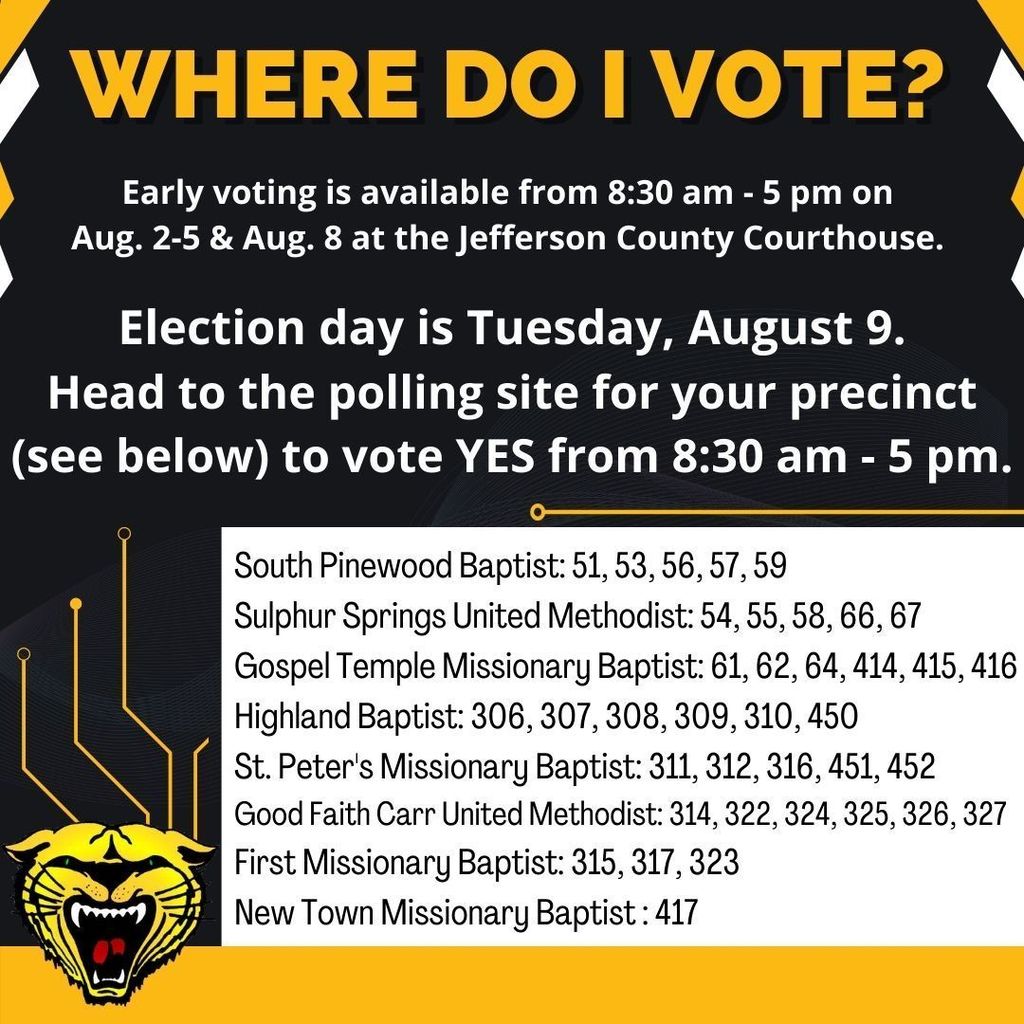 Early voting is open at the Jefferson County Courthouse through Monday. Election Day is Tuesday, August 9. 🖤💛🖤💛
The Jefferson County Health Department will be on-site at Coleman Elementary, Tuesday August 9th from 5-6 pm during orientation. They will also be on-site at Watson Chapel High School, Thursday, August 11 from 5-6 pm during orientation. They will be administering immunizations to any Watson Chapel School District students that are not up to date with the required immunizations to attend school. The Parent must accompany the student if the student is under eighteen years old. If you have any questions you can call Nurse Sullivent at 870-550-4646. If your student has turned 11 years old or will turn 11 by September 1st they will need the T-Dap and MCV4 immunizations. If your Student has turned 16 or will turn 16 before September 1st they will need the second MCV4 immunization.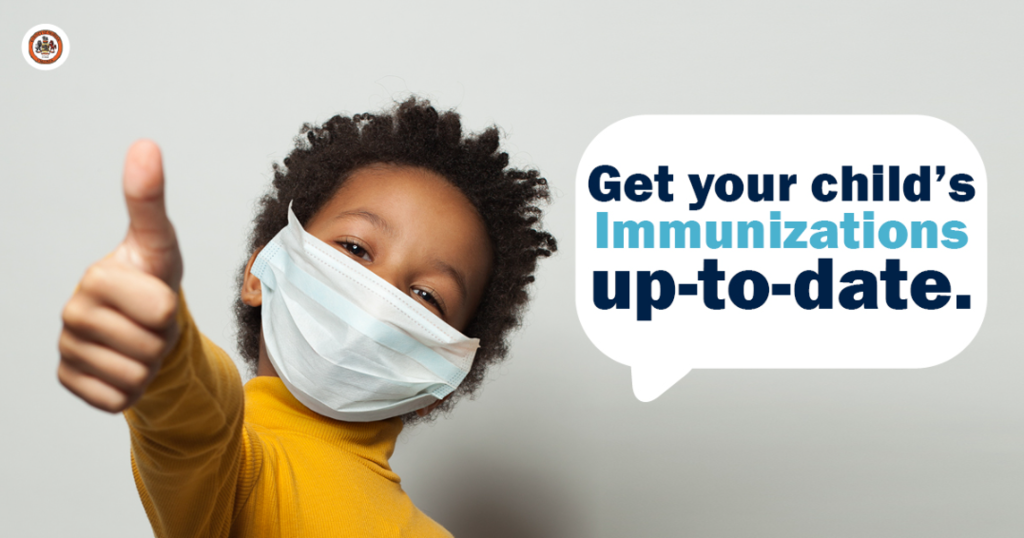 In addition to a new high school, the millage will also fund improvements at Coleman Elementary. Some of these projects are already in progress! - Improvements to cafeteria - Playground equipment - Awnings for walkways - Roof ductwork coverings - New paint & flooring in gym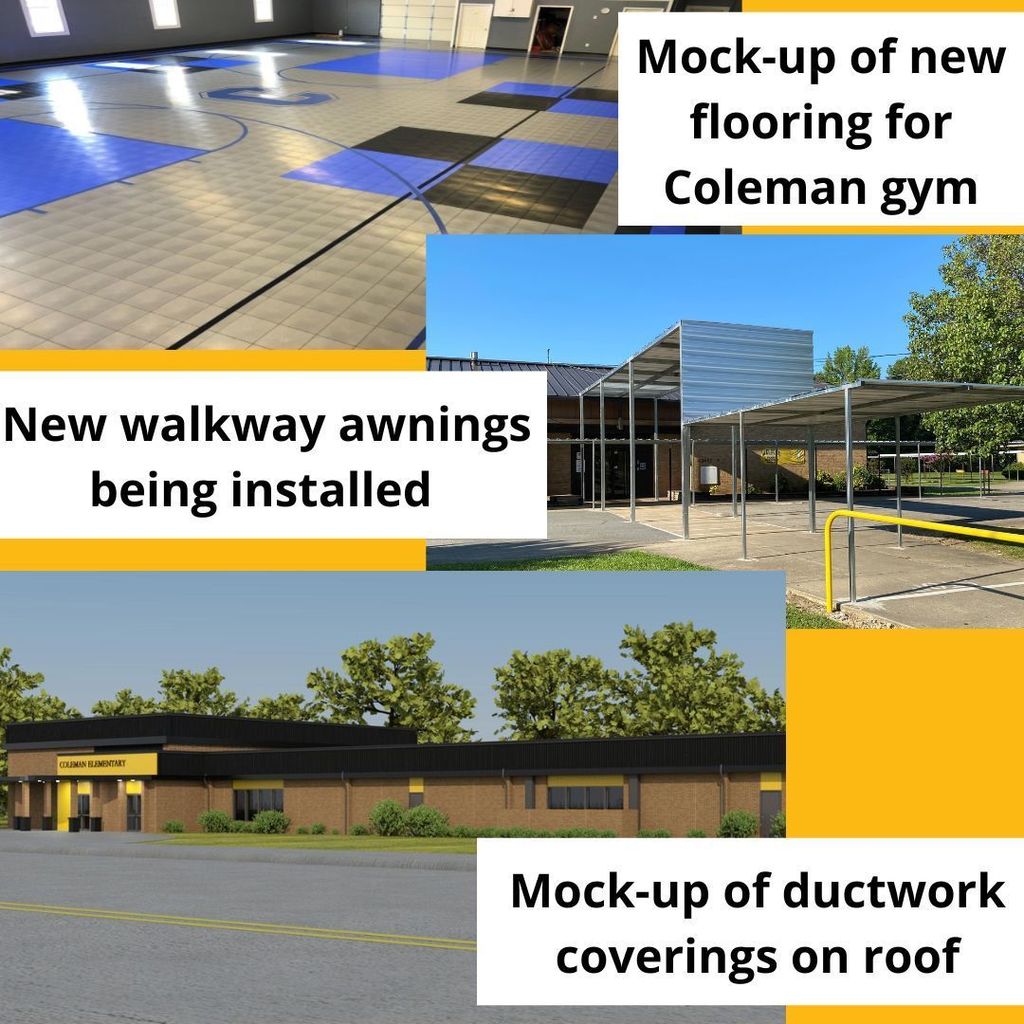 Make plans now to vote YES on August 9 between 8:30 am - 5 pm at the polling site for your precinct. Unsure of your precinct? Visit
https://www.voterview.ar-nova.org/voterview
and enter your address beside POLLING PLACE SEARCH.
Why should we do a millage increase now??
Do you know where to go to cast your vote for Watson Chapel?